The Story Behind Our Organ
A Brief History by Rev. Cyril Hurnyak
This year marks the 52ND  anniversary of the Dedication of our Moeller Pipe Organ.  July 19, 1970, was the actual date.  The instrument was given by Nell Miller in memory of her late husband, Howard.  Howard owned one of the largest trucking companies in the Eastern half of the United States.  His benevolence spilled over into many areas, one of which was Nativity Lutheran Church.  He died too young at age 57 but his Spirit continues to live on in so many areas one of which is the beautiful music played on this organ.
Seeking to extend his purposeful and charitable life, Nell commissioned the M. P. Moeller Company of Hagerstown, Maryland to design and build an extremely unique organ.  What makes this organ unique is twofold:  1] the quality of tonal design and pipework and 2] the Tracker mechanical action.  Moeller brokered the manufacturing of this organ.  He purchased all the pipe work from one of Germany's famous organ designer, Laukhuff.  It is still the best known in all of Germany.  The pipes put forth such a beautiful tonal sound with such clarity, a unique characteristic of German organ building.
The quality of the instrument has received National recognition with articles appearing in Tracker, a periodical of the  Organ Historical Society.  The Instrument was also featured in national periodicals such as the Journal of Church Music and The American Organist.  In addition to the clarity of its sound, the organ has some beautiful Cabinetwork and Casework both in cherry, pear, and rosewoods.
Many international organists have given recitals on our Moeller-Laukhuff organ such as Heinz Wunderlich from Germany, Hector Oliveria from Brazil, and James Litton from Princeton.  We are so fortunate to have such a marvelous instrument given in memory of Howard Miller and also to the Glory of God.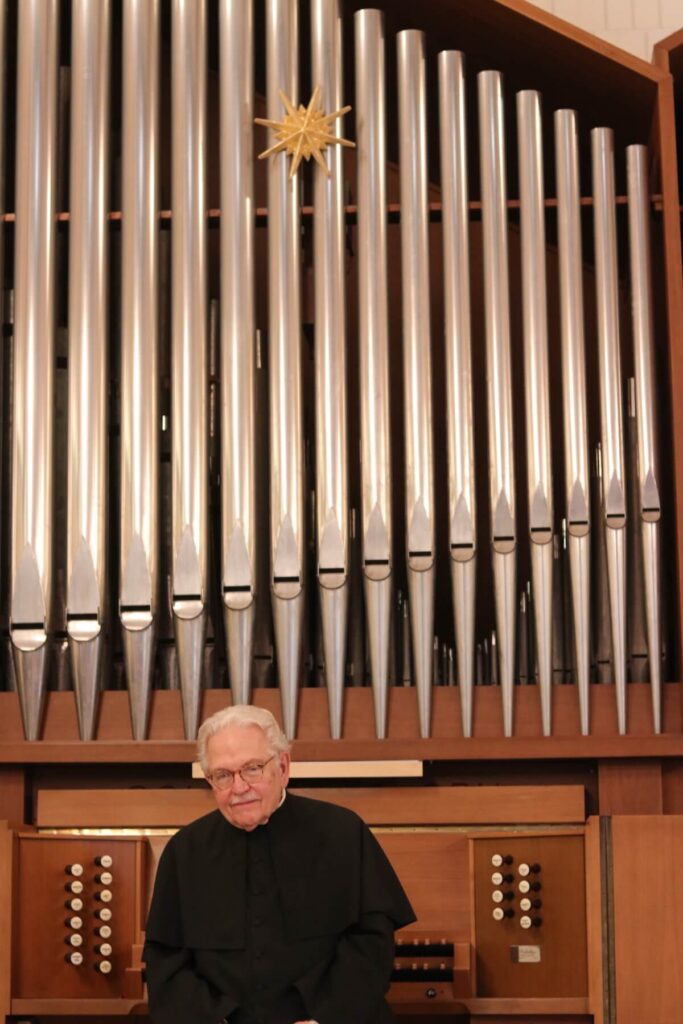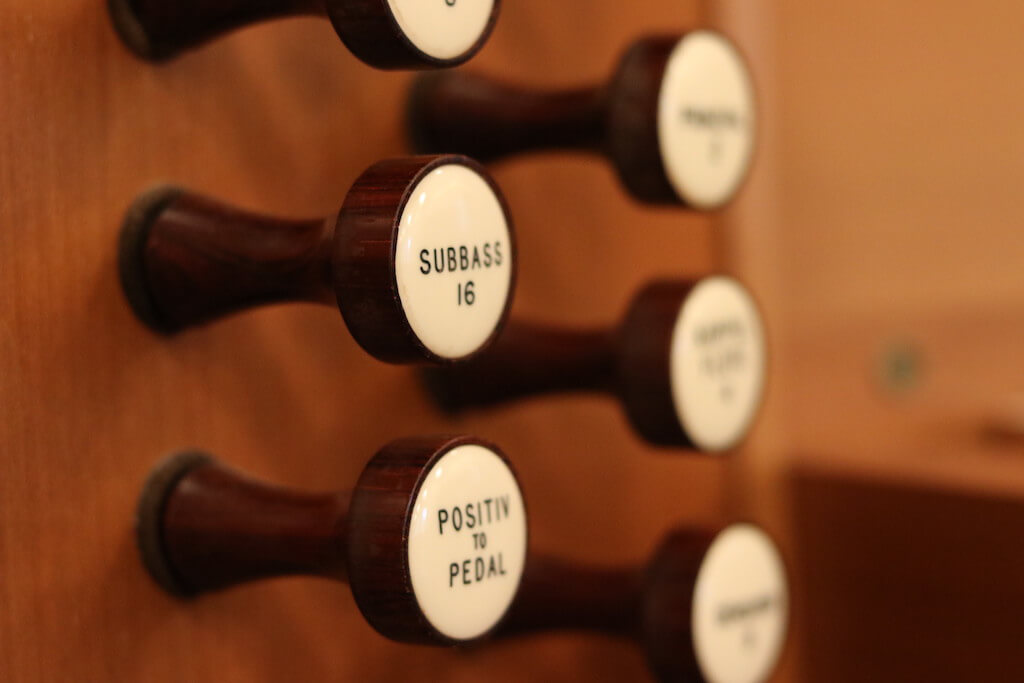 Check out the YouTube Video about our Organ